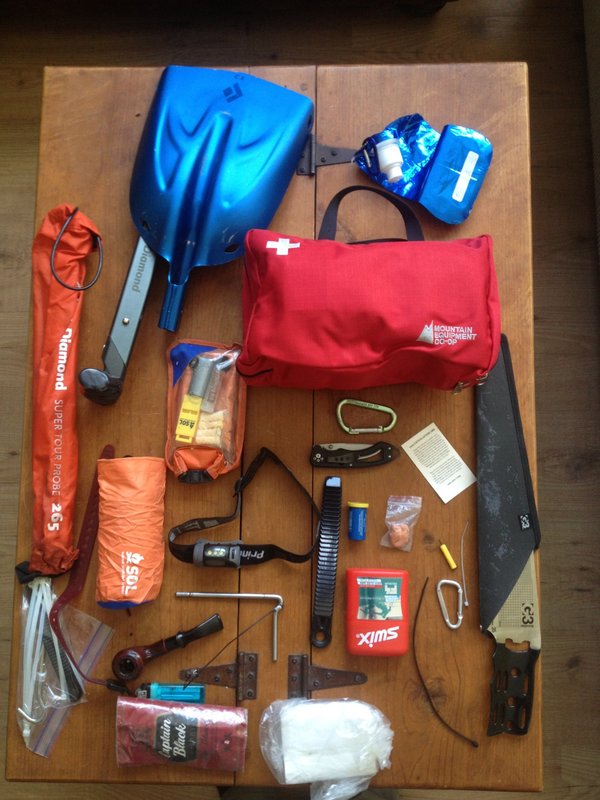 Sold my old backcountry pack the other day, but not before disgorging its contents onto the coffee table- Other than last season's trail-mix and orange that had fused into an amorphous blob-nugget, this is what I found.
Yes, I smoke pipe tobacco like an old man.
What's in your pack? Let's see some pics!